Heaton Erecting, Inc - Lifting Customer Service to New Heights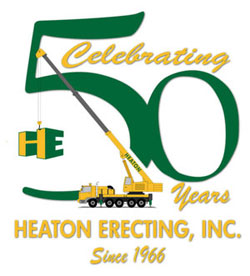 Heaton Erecting, Inc.
Office Phone: 404-363-3130
Our team is ready to serve your project. 24 hour support. Contact us today!
President
Carol Heaton
678-428-7990 (m)
Vice President
Gary Heaton
Retired
General Manager
Billy Hancock, Jr.
404-423-3669 (m)
Dispatch Manager
Billy Ray Hancock, Sr.
404-597-0261 (m)
Project Manager
Bobby Morgan
404-655-4957 (m)
Salesman
Steve Sanders
404-293-4045 (m)
Dispatch
C.J. Ragan
678-495-7267 (m)
Heaton Erecting, Inc.
5237 Jones Road
PO Box 1005
Forest Park, GA 30298
Give us a call or Email us for immediate service. You may also use the form below to submit your request and a representative will be in touch with you as soon as possible.
Thank you for allowing us to serve you! – Heaton Erecting
Providing crane service to the Georgia construction industry for over 50 years